I was asked to do a few articles for the House of Paincakes Blog network the first of which can be found
here
. In case your too lazy to scroll to the bottom of the links here's a short cut to the Blog Network.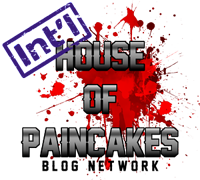 If you have a blog of your own it's definitely worth signing up to as it has a much more flexible policy on swear words than the others...Also the guest articles are usually quite entertaining ;-)
You have read this article House of Paincakes with the title Guest Appearances.... You can bookmark this page URL http://llourenzzo-putta.blogspot.com/2010/12/guest-appearances.html. Thanks!